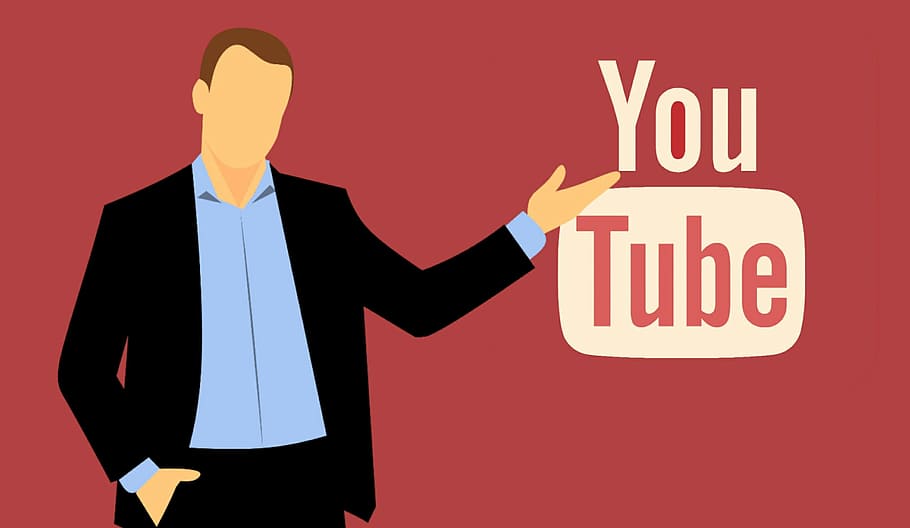 YouTube Video Ideas | The Ultimate List
We will help you choose the subject for your first YouTube video, which will be the beginning of your new journey. We have listed several topics that will help you catch the eyes of the viewers, once they are combined with your talent and hard work. Read on to know what subject suits you!
Introduce yourself
Let us start from the very basic. For the first video, introduce yourself to the YouTube consumer base. Tell them all about yourself, your likes and dislikes, your opinions, the reason you are on youtube and any other thing that you think is lucrative enough to gather people. Since this is your introduction to the platform, you could use it to convey your intentions about the platform. 
Channel Story videos
It is a great idea to make a video that explains how exactly your channel came into existence.  It works out as a movie for the viewers. Seeing a person making career choices, and brave ones, is relatable for them and they will be instantly hooked to your channel.
Work as an answer to a search result
People with all types of queries come to YouTube, particularly when they need a detailed answer. Searches from medical conditions to general knowledge to tutorials are made and in those searches lies your way to views. Staying relevant and focused will help in coming on top of the search results.
Make a How to or tutorial video
Do it yourself videos are among the top videos when talking about this trend. You could help people do stuff at home that they had no idea they could.
Make a Top 5 list
This helps them choose these things over others that are lower in quality from the best ones. These could be anything- tv shows, movies, books, songs, writers, performers, cars, bikes, phones, tourist places and a myriad of other things. This is a great way of targeting the mainstream audience directly. One can choose the fan-favorite topics and publish a list on that topic.
Unboxing videos
This is one of the most selling topics on youtube right now. Youtube is used by different and all of the age groups, whether it be kids or adults. Naturally, every age group has its own unique thing that attracts it towards YouTube. The video will give a first hand and accurate experience to the viewers about the product and give a healthy chunk of viewership to you.
Recipe videos
No matter if we choose to acknowledge it, we all have a chef living inside us. You could make videos explaining recipes of different dishes and if people like what they see, soon you will have a decent following and viewership. Recipe videos are also a great source of product placement, which will help your business financially.
Make videos on ongoing trends
 You could make videos on the ongoing trends of the world. You could explain the origin of the trend and your opinion about it. If you wish to do something daring, you could go against it and place your opinion strongly, or you could simply ride along with the trend and make easy bucks and easy viewership. 
Start a challenge
Challenge videos are among the most most popular on YouTube. Not only on YouTube, but these videos will also help you gain popularity on other social media platforms as well because these videos are not very long and practically everyone is interested in them.
Make Prank Videos
 This is how it works. You go to a random person on the street, or it could be a friend or a relative. You pull off a funny and engaging prank on him or her. You make sure to film the entire thing.  Prank Videos are popular because it is fun to watch people's reactions to these.
Conduct Interviews or podcasts
Viewers and fans are always eager to see how their favorite celebrities are in real life. They always give value to their opinions and examine their philosophies and ways of living. With the world changing every day and news changing every minute, people love to see their favorite celebrities' take on different topics and even political standpoints. 
Do collaborations
Collaboration with fellow YouTubers is a very smart idea from a business point of view. This makes way for plenty of new videos as you can present the experience from several viewpoints such as behind the scenes or vlogs.
Take a tour!
You could pick a place which you feel has the potential to attract tourism, it could be a famous place or an undiscovered one and film your entire experience. Make sure to edit it before you upload it, highlighting the juicy and informational parts. Another simpler version of such a video is a tour of your own house or your neighborhood.
Do a Questions & Answers video
This one is a great move once you have established a decent viewership on your channel. All you need to do is ask the audience itself to ask their questions to you. Now, make a list of the recurring questions and shortlist the ones that you feel the audience is most excited for. Now, hit the record button and answer the questions. You must keep the tone casual and engaging. A few jokes in between the answers is never a bad idea. 
Conclusion
While content should be unique and specific to every creator on the platform, some subjects are loved by the viewers regularly and you could hop on to one of them to make your journey on YouTube more fun. But one should never underestimate the power and impact that original content has on the viewers. Picking the subjects is a smart decision to make, but creating content should be left for the creative side of the brain. Every piece of content that one creates must contain that original flavor of the creator, that is unique to him and cannot be copied.